A new fee schedule may affect your goals of securing immigration benefits. These changes are vitally important and understanding their impact now can help you going forward through the immigration and naturalization process.
USCIS Issues Fee Adjustments for Some Immigration and Naturalization Applications
On July 31st, the USCIS posted a new fee schedule for applicants pursuing naturalization and immigration benefits. The increase in fees is meant to be a way to account for increased costs associated with the processing of immigration benefit requests, as the agency is almost entirely funded by fees.
If current fees did not undergo the proposed adjustment, the USCIS would be underfunded by about $1 billion every year.
The new fee schedule includes significant fee increases for benefits such as naturalization applications and for the first time requires asylum seekers to pay a 50 dollar fee. Fees are being adjusted by a weighted average of 20 percent.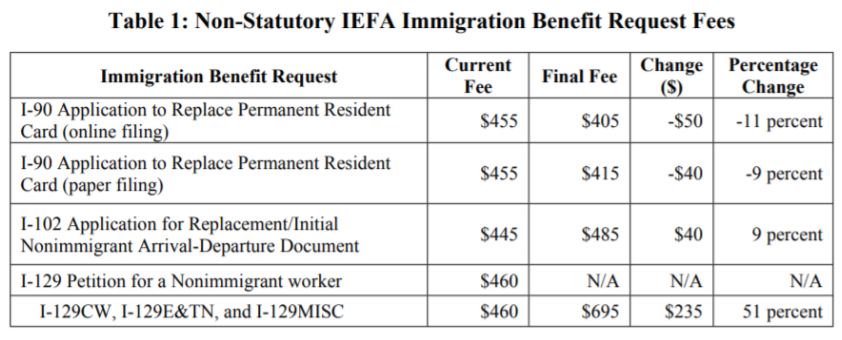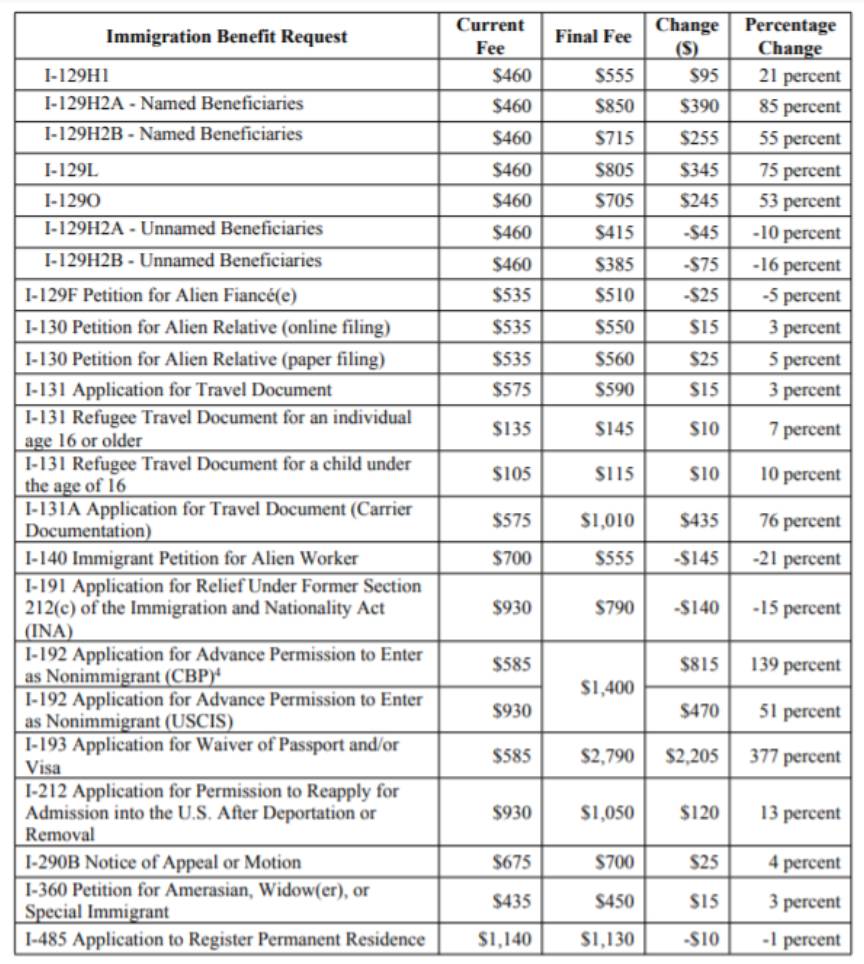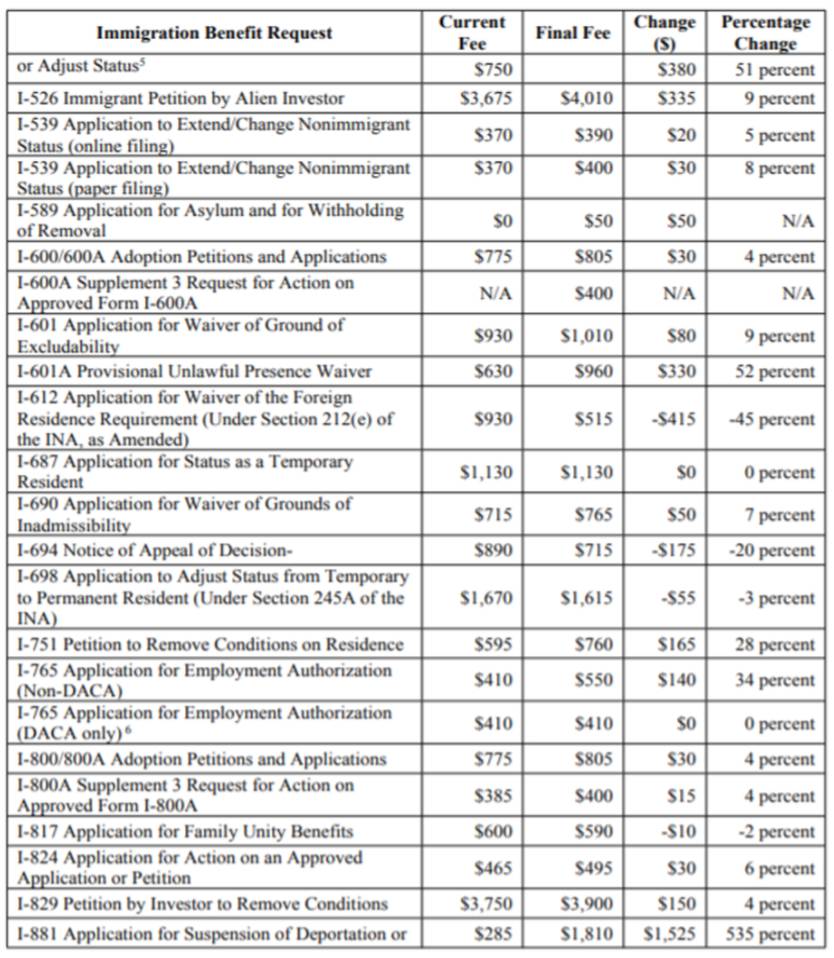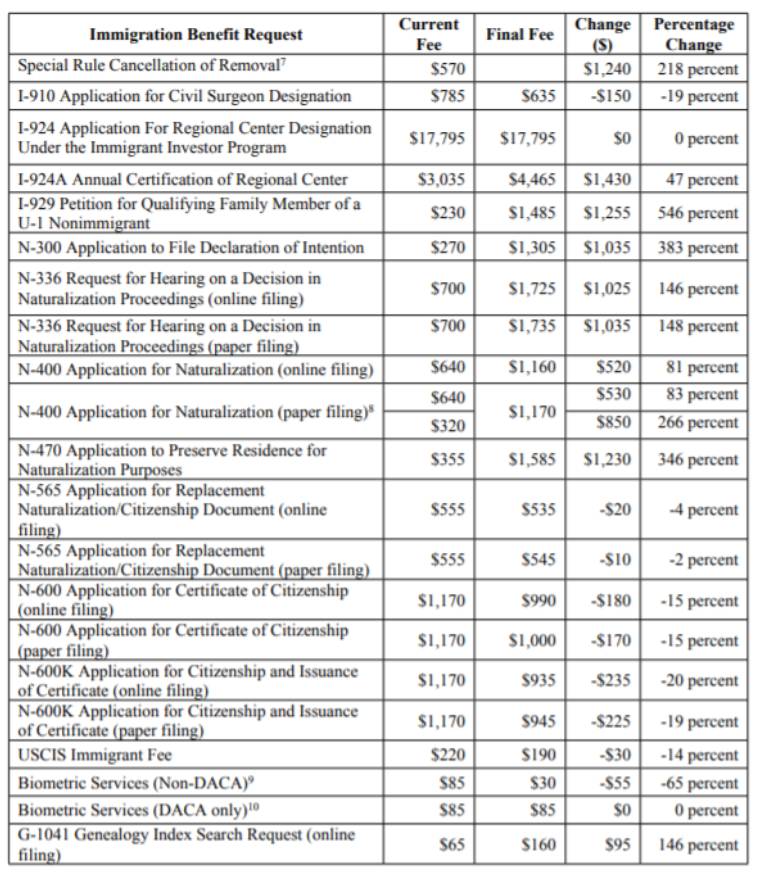 What You Need to Know About The New Rule ?
The new USCIS rule has been officially published in the Federal Register on Monday, August 3rd, and is 576 pages long. Some of the most important takeaways for those planning to apply for immigration benefits are:
It will take effect within 60 days of its publication (October 2nd, 2020), assuming that the litigation efforts planned are not effective and are unable to stop the new rule from becoming active.
Besides adjusting fees by a weighted average of 20 percent, the ruling adds new fees and includes the requirement of multiple fees for nonimmigrant worker petitions.
It also removes exemptions for certain fees, changes the requirements for fee waivers, and modifies premium processing time limits as well as certain instances of intercountry adoption processing.
The new rule requires asylum seekers to pay a 50 dollar fee and removes the proposal to transfer money to ICE.
How Will This Affect You?
The final rule and the new adjusted fees will take full effect on October 2nd, 2020. Any applications, petitions, or requests postmarked on or after that date must include payment for the new fees. This ruling does not affect current cases that have already been filed or those postmarked before October 2nd.
The USCIS is also changing some of its forms and the new versions will be posted 30 days before the final ruling goes into effect. Applicants and petitioners are required to use the new forms after October 2nd. It is important to make sure you are using the latest version of the forms if you are planning to send in your application after that date.
Individuals and businesses eligible to file an application for immigration benefits should consider doing so before the new fee schedule deadline. If you would like to learn more about how this affects your case or are ready to initiate your application, consult the MC Law Group to get help with all your immigration service needs.
Call us at 702-258-1093 to get started. Our skilled attorneys are available for a one-on-one consultation to get all of your immigration questions answered.